A Game Of A Game Of Thrones: New Screens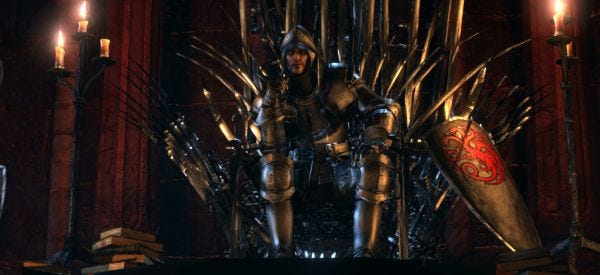 It's International George R. R. Martin day today, of course, with the whole world taking a holiday to read his latest book, A Dance With Dragons, which incidentally is a terrible title. So while you're wearing your A Song Of Ice And Fire t-shirt, petting your wolf cub, and waggling swords, you should also check out the new screenshots from Cyanide's game based on the first book, A Game Of Thrones: Genesis.
I'll admit I've not read the books. Sure, you can hate me. I started the first one! But then I lost it. I bought another copy, but it had Sean Bean on the cover so it was too embarrassing to read in public. Now I'm stuck, having watched the first episode of the TV show, which got as far as I did in the book, and I don't know whether to read or watch from now on. So I've ended up doing neither.
I'm disappointed that the adaptation is a strategy rather than an RPG, but I'm quite certain you're not. So here are the latest screens of the game. As you might imagine, clicking on them will make them bigger.