A Hex On You - Blackguards: Untold Legends
Less Bountiful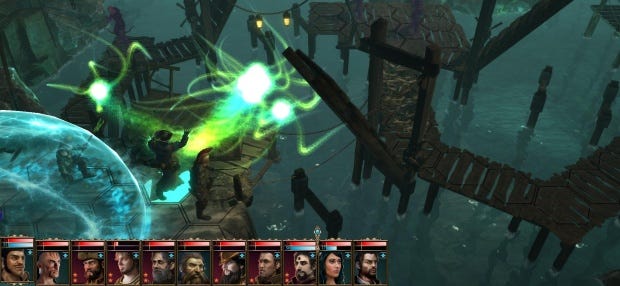 Alec rather struggled to enjoy Blackguards. A far too dull game, despite offering some oft-loved turn-based RPGness, it failed to find that King's Bounty love. However, the game continues on defiantly, and has just launched its first DLC - Blackguards: Untold Legends - only a month or so after release.
Untold Legends offers seven new quests, more weapons and eleven new battle maps, for its hex-based turn-based combat set within The Dark Eye universe. These expand on the original story, and they look a bit like this:
The idea here is to explore central character Takate's past, and apparently "fight against rebellious slaves", which doesn't strike me as the most immediately sympathetic storyline. Being enslaved is generally considered a bad thing these days, by my understanding. Rebelling ones sound like the people whose side I'd rather be on.
Anyhoo, it's going to cost you another fiver on top of the main game's current discount of £27. Did you get into this one, despite Alec's quite clearly instructing you that you're wrong to?