Thing Of Legend: Fable III's Platform Choices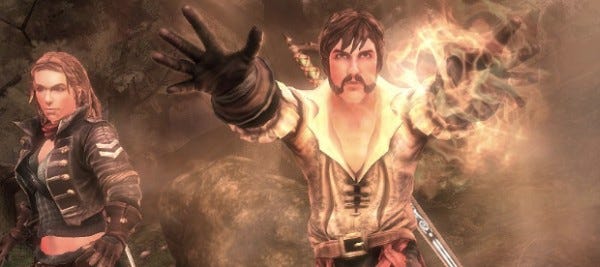 Sooo, here's a thing (not of legend, but of PC gaming distribution news): Microsoft have decided to ship Fable III simulataneously on Steam and Games For Windows Marketplace. That says something about who is boss in the digital download market, I think. There are even bonus things for both: preorder via Games for Windows Marketplace and you receive Fable: Lost Chapters for nowt, and if you purchase it on Steam, you'll get the "Rebel's Weapon & Tattoo Pack", which is a collection of uh... weapons and tattoos? Look, over there! A inverted bee!
And yes, the game is out on May 20th on both platforms. Any reason to be excited? Check here to find out.