Age of Wonders: Planetfall takes the wonder to the stars
Your faction is only one fraction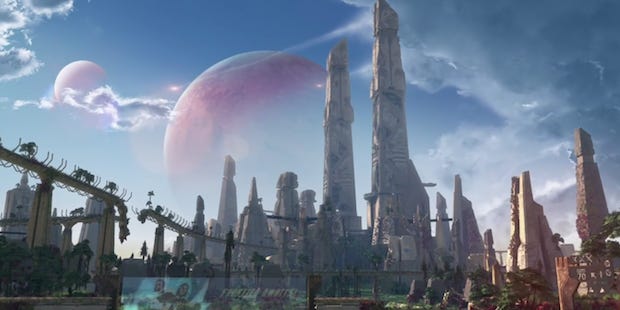 From the creators of Age of Wonders and Overlord, today we got the announcement of the new tactical-turn based combat strategy title Age of Wonders: Planetfall. The 4X empire building adventure will take the familiar gameplay elements and immersive tactical combat of previous titles, but into the stars this time! Unfortunately, you'll have to wait until 2019 to do so. Look, can living in the super-future wait a year? I don't think so either. I desire to leave this planet now. Paradox, I know that Sweden is more fun and accepting than where I'm trapped. Please. Please just send this my way.
There's a tale of a broken galactic empire you'll need to piece together, as you create your own House that strives to build prosperous colonies across the universe. Completely customization units and researching advanced devices will work together to help build your faction. As you might expect, conquest or diplomacy or doomsday technologies can all bring about you victory conditions. (And on a personal note, I think I've found exactly the way to scratch my Ascendancy itch.)
Here's the better-goodword summary of this from Paradox themselves:
In Age of Wonders: Planetfall, players will emerge from the dark age of a fallen galactic empire to craft a new future for their people. Exploring the planetary ruins and encountering other surviving factions that have each evolved in their own way, players will unravel the history of a shattered civilization. Fight, build, negotiate and technologically advance the way to utopia, in a deep single player campaign, on random maps and against friends in multiplayer.
Check out the trailer below, to see what all the fuss is about.
Okay. Yeah. That shot of the monster on the broken up highway or whatever sold me. 4X Borderlands has my attention.
You can follow along with the game's development on the Steam page, conveniently located here. You can also sign up for the official newsletter, which should bring you some in game rewards when the game launches in 2019.
More news from PDXCon 2018 will be coming throughout the weekend. Oh, I assure you, it will.