Air Buccaneers Fan Vs Dev Skybattle, Ahoy!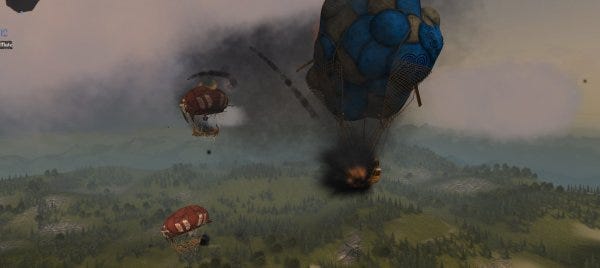 While I normally count myself as a member the family of rigorous implacable impartiality that makes up the ranks of the International Games Press Corps, I will definitely be on the side of fans in the upcoming battle Air Buccaneers Fan vs Dev conflict, which is taking place in the new alpha build of Air Buccaneers HD. Ludocraft report that: "The battle will start at 18:00 o'clock GMT+2 time on next Thursday, February 9th. We will be playing on the Official LudoCraft Server and we'll be using the latest Pre-Alpha version of the game."
I'll bring the hot air. You can carry the cannonballs.