Amnesia Fortnight 2014 Offers 31 New Double Fine Pitches
Plus 4 by Pendleton Ward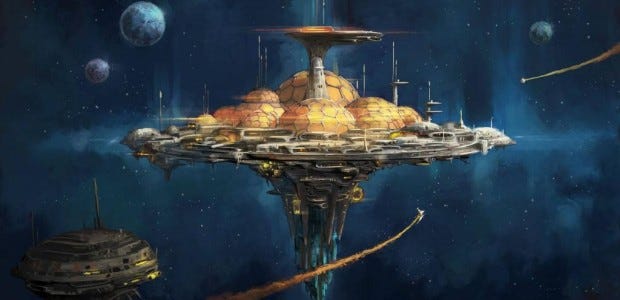 Amnesia Fortnight is two weeks every year during which Double Fine allow their entire staff to pitch and make game prototypes, with the goal of eventually expanding a few of those games, and maybe turning some into a full retail release. It's the process through which Costume Quest and Stacking were born; it was opened to public voting and documenting last year, birthing Spacebase; and it's now back for another while around.
As per last year, that means you can buy your way into the process via a pay-what-you-want Humble page. That let's you vote on which of the 31 prototypes get developed (including 4 by Adventure Time creator Pendleton Ward), and perhaps most excitingly lets you watch the 2 Player documentaries of the entire process.
I've embedded Double Fine's introductory video a few of the best pitch videos and trailers for a couple of games below.

Here's the explanation:
Double Fine recently released the first part of their Kickstarted adventure game, Broken Age. If you were a backer of that project, you might have watched the documentary series which charted the game's creation, from concept art to puzzle design. It was, is, a fascinating series, and perhaps the most detailed insight into a game creation process ever. I wouldn't normally splurge money of any amount on a bunch of prototypes, or on a vote, but I will spend money to watch the documentaries which follow this new Amnesia Fortnight.
Here's the trailer for Headlander, a game in which you can land your head.
Pendleton Ward is the talented artist and writer responsible for Adventure Time, and less responsible for the disappointing Adventure Time games. He's previously created Minecraft skins, talked about game design concepts, and helped judge the Adventure Time jam, but this might be the first opportunity for him to create or lead a game project of his own. I'm not sure how that'd work exactly, since he's presumably quite busy with all those TV shows, but I like his trademark meaty babies and butts.
To get access to the Pendleton Ward prototypes, you need to pay $7.51 or more. Watch the rest of the pitch videos and find out more on the Humble page.