Arcania: Fall of Setarrif Is An Expandalone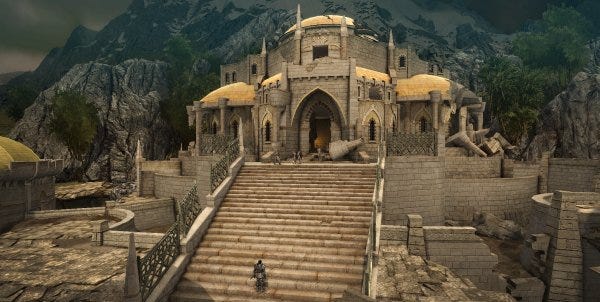 JoWood have announced that ArcaniA is to received a standalone expansion, called Fall of Setarrif, on March 25th. In it you can play a new character, or you can import your character from the original game. The new campaign is reportedly ten hours long, so it's significantly smaller than the main game - and so we can perhaps expect a budget price tag on this? TBC!
And what happens in this brief new sojourn? This: "A mysterious demon, consumed by hatred, terrifies the population and pools his force against the coastal city of Setarrif. The dramatic situation exacerbates after a volcanic eruption in the mountains nearby. Thereupon the nameless hero joins forces with his strongest allies and courageously faces the new menace." I wish I was nameless and/or able to courageously face anything. You can read our impressions of ArcaniA here.