What's In A Name? ArcaniA: Gothic 4 Footage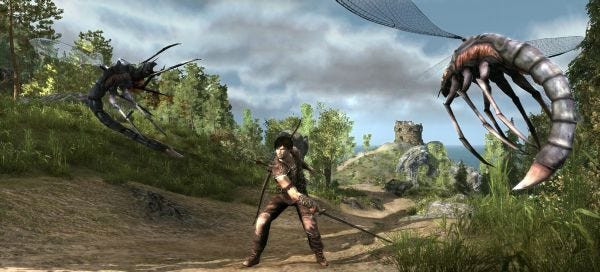 It's been a while since I've remembered there's a Gothic 4 coming. But no, not Gothic 4. It's ArcaniA: A Gothic Tale we were told in 2008. Except, um, now it seems to be ArcaniA: Gothic 4. Not developed by previous Gothic devs, Piranha Bytes (who of course made last year's Risen), it's instead coming from Spellbound. It was delayed last year when JoWood announced they wanted to make some significant improvements and put lots more money in. Now it seems to be re-emerging with a couple of new in-game trailers.
Here's what's described as "ambience", which I think is Gibberishese for "running around"
And here's some combat:
It's due out this Autumn.