Australian government cracks down on loot boxes and in-game gambling with new age rating proposals
"Such games are not appropriate for children"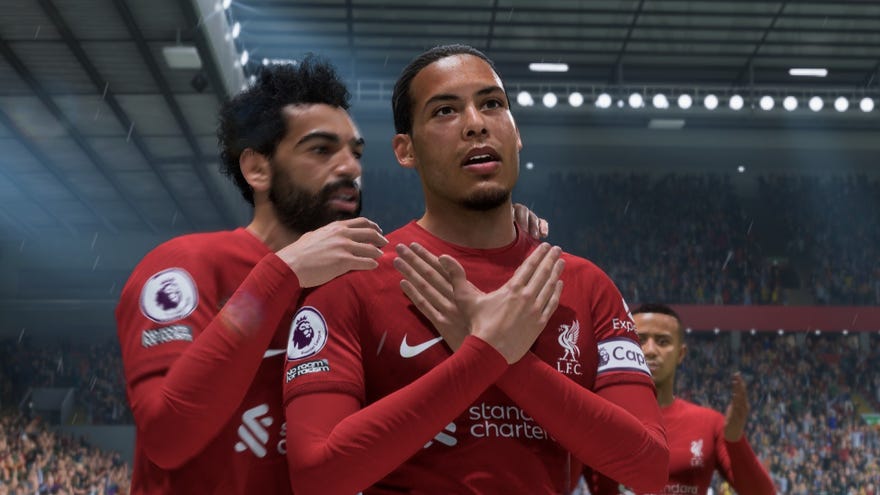 The federal government in Australia have today proposed a number of changes to their National Classification Scheme as they seek to crack down on digital gambling and video games that promote it. The proposed changes would apply an R18+ (over 18s) rating to any game with simulated gambling, and an M for "mature" (over 15s) rating to any games with paid loot boxes, potentially changing the classification for games such as FIFA which were previously G-rated (for everyone).
The government's press release says that these proposed changes will "protect those most vulnerable in our community from gambling harms and signal that such games are not appropriate for children." They also point to published research that "reveals an association between both loot boxes and simulated gambling harms such as problem gambling."
A review from 2020, released today, notes that the original Classification Scheme was enacted more than two decades ago when physical media was more prominent and that the "market has changed significantly since then," meaning it's time for an update.
For games that include less prominent forms of gambling, or include gambling to serve a larger story, Australia's communications minister Michelle Rowland says they will have the same policy as games that have more pronounced forms of it. "We want to be very clear and very binary in this regard, and the certainty that is provided by a proposal that says if there is simulated gambling in a game, then it is subject to a particular rating," Rowland told ABC.
The proposal will still need states and territories to agree, so it's not a done deal yet. Australia isn't the only country with this view, though. In 2018, Belgium ruled that some loot boxes could be classed as illegal gambling due to their elements of chance and players paying and betting for either a profit or a loss. EA were originally going to take the issue to court, so they could continue selling FIFA Ultimate Packs, but they eventually backed down.
In 2020 in the UK, the NHS's mental health director also accused loot boxes of pushing gambling onto children "under the radar" after the service opened up a clinic for young addicts. Since then, nothing much has changed in the UK - the government acknowledged the gambling-related harms of loot boxes last summer and threatened to legislate if companies didn't step up parental controls, but they didn't extend The Gambling Act to cover loot boxes.