Be Vindicated With A Euro Vindictus Beta Key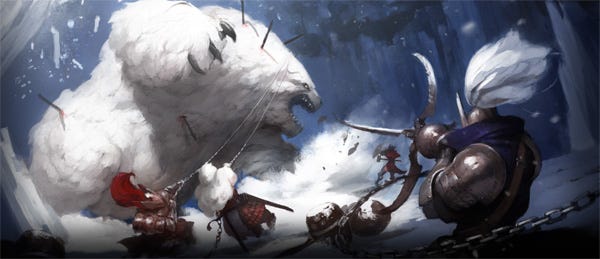 We're very good at giving you things. For instance, today, we'd like to give out 2,000 closed beta keys for the Euro launch of Vindictus. But with there being at least 2,001 RPS readers, you'll need to be quick. If you head below the jump you can find details for how you can get your very own key.
Vindictus's beta is due to come alive in Europe next Thursday (15th Sept) for five days, so if you bagsy yourself one of the keys you'll be able to enter it into this site just as soon as the site bursts into life that morning. It's important to note that if you want a key, you need to be logged in to RPS (which you can do here). When you click on the link below, if you're logged in, you will be automagically assigned a key. So don't click if you don't want one, folks. But if you do, do. (I said "do do".)
Click here to receive your Vindictus key.
If they've run out before you click, you'll get a message telling you the bad news. Have a little cry, then move on.