Have You Played Championship Manager Season 01/02?
The best football management game ever?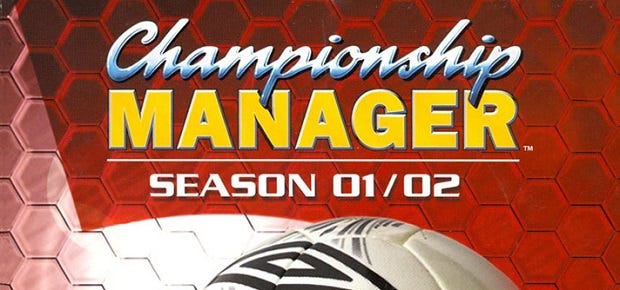 Have You Played? is an endless stream of game recommendations. One a day, every day of the year, perhaps for all time.
Write about any iteration of Championship Manager and Football Manager and you'll hear people bring up a particular version of the game. Hint: it's also the only one to appear in our list of the best 50 strategy games. It's Season 01/02.
This seasonal update didn't add anything overly significant from the base game, but it was the ultimate iteration of Championship Manager 3, and arguably the last in the series before it started towards over-complication or, at the very least, a different design ethic. I played it for hundreds of hours, including for a lengthy period of time long after it had been superceded by Championship Manager 4 and the beginnings of Football Manager.
I'm not alone. In 2008 Eidos released the game as freeware, which means you can download it legally and play right now. What's more, its healthy community, who mostly reside at champman0102.co.uk, continue to update the game each year with the latest transfers. Here's the latest data update from April 2015.