Have You Played... AM2R?
Another Metroid 2 Remake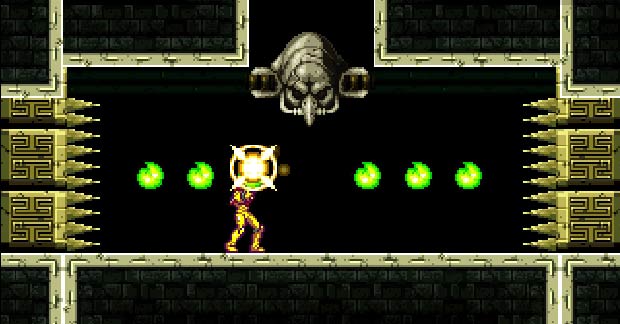 Have You Played? is an endless stream of game retrospectives. One a day, every day of the year, perhaps for all time.
AKA 'Another Metroid 2 Remake' [official site], rather a self-effacing title for what might just be the best Metroid game in years. Trouble being, Nintendo weren't involved - quite the opposite, in fact, as the blighters shut down this fan project soon after release. Fortunately, it's not hard to find, for now at least.

I didn't grow up with Metroid, and other than peripheral awareness ('OMG THE SPACE MARINE IS A LADY!!!?!!!!111') didn't have anything to do with the series until the peerless Metroid Fusion on Gameboy Advance. I replayed that recently, and still adored its blend of action and exploration and menacing sci-fi strangeness, with the exception of its appallingly long and slow introductory cutscene.
I was left with a thirst for more, but the first couple of games (on NES and SNES respectively) were that little bit cruder and tedious by contemporary standards, and I don't have the hardware to play the Gamecube/Wii/Wii-U Metroid Prime first-person spin-offs.
AM2R was the answer. An affectionate but nonetheless sweeping remake of the original Gameboy's Metroid II, given the style and mechanics of Metroid Fusion. It looks the part, and though its levels don't quite have the intricacy and, frankly, perfection of Fusion's, they're a lot closer to it than the mostly side-to-side Metroid 1/Metroid Zero Mission GBA remake and the endless jumping of Super Metroid. Like I say, the best Metroid game in forever. If you can find it.