Metroid 2 fan remake dev now working on Ori sequel
Metroidvanias everywhere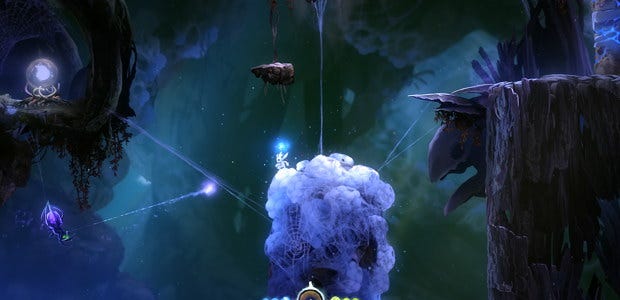 One year and a day ago, and after a decade of work, one Metroid fan released an unofficial PC remake of Nintendo's Metroid II. AM2R [official site] was its name (Another Metroid 2 Remake), and being pretty great was its game. Alas, Nintendo's lawyers shut AM2R down within days. This was unpleasant but unsurprising. The anniversary of the launch, however, has brought far better news.
AM2R lead Milton 'DoctorM64' Guasti announced yesterday that he has landed a job in level design for Ori and the Will of the Wisps [official site] - a new metroidvania.
Ori and the Will of the Wisps is the sequel to Ori and the Blind Forest, a metroidvania platformer which both Pip and John have liked in reviews. We don't know quite when Will of the Wisps is coming but we do know it has sad owls.
Guasti has explained in a blog post that the CEO of Ori devs Moon Studios approached him and, when asked, he "gladly accepted the offer." He continued:
"Ori is one of the many games I was able to enjoy lately. One can see the love and attention to detail that went into its design. I feel like I'll be right at home working with this team.

"It's a pretty huge change in my life, since it's a full time job. But dreams are there to be chased, my family supports this decision and it could be the beginning of a new career."
Guasti thanks fans for their support and assures that he's still working on the new metroidvania of his own, which he started tinkering with in Unity after AM2R was shut down. "I'll keep researching and slowly expanding it on my free time," he said.
Nice to have a happy ending, as much as anything ever ends.