Big Finish Games Talk Up A Tex Murphy Kickstarter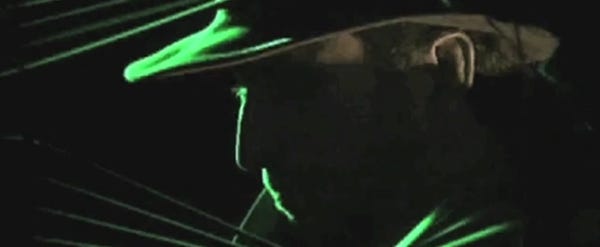 Ah, FMV. It used to be the most exciting thing in the world to watch our PCs spin up interactive movies, but now you can do it in a web-browser. That's the world Big Finish games are looking to bring FMV-led adventure game Tex Murphy into, a world where various little tricks pulled off using Youtube's annotations can cobble together an interactive movie. But if the recent Kickstarters have taught us anything, it's that age-old games with rabid fan-bases and a dream seem are managing to get by. Are there enough people out there looking for a cheesy noir detective? Tex's Kickstarter won't start until May 15th as they're trying to figure out what exactly to offer as various reward tiers, so they're asking for your input on those. Essentially they're crowd-sourcing the crowd-sourcing, which seems ridiculously lazy, but if you're a tiny developer with big dreams you do what you can. Announcement video announcing their announcement is below.

The original plan was for a modest return, but with Double Fine and InXile's successful funding blitzes, they hope there's a similar fervor for Tex. They note: "We hope to bring the next Tex Murphy game to an a much bigger, dare I say, epic level - More actors, locations, broader stories and yes - even meaningful, varied story paths. With these elements, we have a better chance of expanding the audience and a better chance of commercial success and continuation. All of this would allow us to make a true Adventure game with Immersive 3D world, Full Motion Video, and longer game play."
Here's a wee tip, guys: Hire Freddie Wong.