Bitter Rift: Oculus has to pay $500 million to ZeniMax over VR headset, rules court
A bitter Rift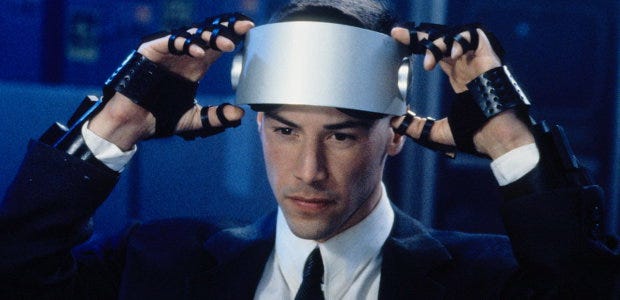 A US court has ruled that Oculus must pay $500 million to software developers ZeniMax over the VR headset they've developed. The jury ruled that Palmer Luckey, who co-founded Oculus, failed to abide by a non-disclosure agreement he had signed while working with ZeniMax and id Software. However, the jury also found that neither Oculus nor its founders stole trade secrets. This is all part of a very messy saga that's been thundering on since 2014 and has seen appearances in court not only of Luckey but also John Carmack and Mark Zuckerberg.

The basic background is this: the big boys at ZeniMax say that Palmer Luckey's collaboration with id resulted in a working prototype and code that was not his to take, and he subsequently worked on it with ex-employees who came to work with him. They allege that John Carmack at id downloaded a bunch of documents and data that would have been necessary to create the Rift VR headset, that Luckey only supplied a rudimentary prototype which was more fully developed by ZeniMax employees including Carmack, and that Luckey "lacked the training, expertise, resources or know-how to create commercially viable VR technology".
Of course, after Luckey set up Oculus, it was soon bought up by Facebook, complicating matters further and bringing to bear even more lawyers and mumbo jumbo men.
The basic accusation has remained however, that the Rift is actually the work of ZeniMax employees. Their lawyers argued in court that the whole thing was a "heist" and that they ought to be paid $4 billion in total for the debacle, report Polygon. Meanwhile Oculus' lawyers said that the lawsuit was motivated by "embarrassment" and "jealousy".
The jury didn't award the Zen crowd that huge sum, but a different huge sum. Oculus as a company must pay $200 million for breaking an NDA, $50 million for copyright infringement and $50 million for false designation. I won't pretend to understand exactly what that means but I will tell you that Luckey has to pay a further $50 million himself for the same thing, and former Oculus CEO Brendan Iribe has been likewise ordered to pay $150 million for false designation. That makes up the total order of $500 million. A bit of a whopper, really.
Oculus weren't deterred, spinning the order into a victory – because the charge of misappropriating trade secrets did not stick.
"The heart of this case was about whether Oculus stole ZeniMax's trade secrets, and the jury found decisively in our favor," they said in a statement to Polygon. "We're obviously disappointed by a few other aspects of today's verdict, but we are undeterred. Oculus products are built with Oculus technology."
ZeniMax, meanwhile are appreciative.
"Technology is the foundation of our business and we consider the theft of our intellectual property to be a serious matter," said Robert Altman, ZeniMax's Chairman and CEO, in a statement. "We appreciate the jury's finding against the defendants, and the award of half a billion dollars in damages for those serious violations."
Oculus have also said that they plan to appeal the jury's decision. So this legal mess might not be in a state for a good clean-up just yet.