Bombed: SEGA On Streets Of Rage Shutdown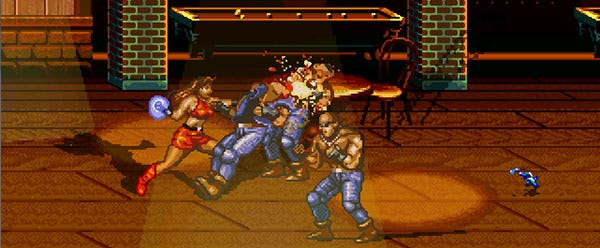 Last week SEGA ordered that the Streets Of Rage remake - a faithful fan (reportedly eight years in development) recreation by Bomber Gamers that we previously reported on - be taken down by its creators. Subsequently, SEGA issued this statement:
"SEGA is committed to supporting any fans that take an interest in our games, and where possible we do so by involving them in Beta tests and other development, marketing or research opportunities. However we need to protect our intellectual property rights and this may result in us requesting that our fans remove online imagery, videos or games in some instances."
Fairly tragic, I think. Is there any good news today?