Brian Fargo's Eighties Disco: The Bard's Tale IV
InXile returning to Kickstarter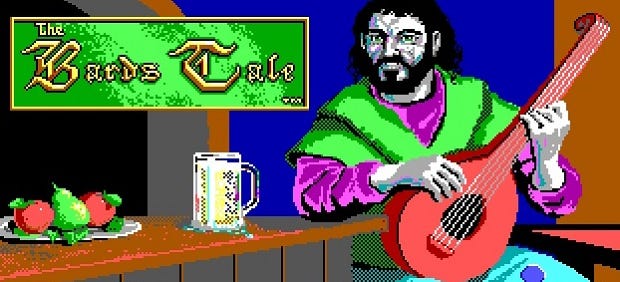 Brian Fargo and the inXile team's next project will be another revival of an Interplay oldie. Following the success of Wasteland 2, the studio is now turning its attention to The Bard's Tale, the fantasy dungeon crawling series last seen in 1988 (inXile's own exhaustingly unfunny parody is an official Bard's Tale game so let's ignore it). Fargo announced the game at PAX South, where he confirmed that Kickstarter will be used for funding as with Wasteland 2. He has since taken to Twitter to state that development will focus on a PC version and that InXile will be "dialling up" the atmosphere.
The original Bard's Tale games were never my favourites in the genre, but as RPS supporters will know from my elated wittering earlier today, I do enjoy a spot of old-fashioned, grid-based dungeoneering. I'd be chuffed to bits if the next swathe of RPG revivals includes sequels to the likes of Eye of the Beholder and Dungeon Master.
In conversation with IGN, Fargo spoke briefly about fighting systems, citing Hearthstone as a possible inspiration for Bard's Tale IV's revamped turn-based combat.
"You look at something like Hearthstone, for example. It's sort of that going back-and-forth process, and you see the complexity and detail and strategy and nuance that can happen. It's really an amazing system. I love those modern influences. I took a lot away from that, and see things we need to do with our combat system."
Other than those hints of something new, all the talk is of bardy business as usual. The game will use the original trilogy's Skara Brae (not the actual place or Ultima location) setting and given how the third game ended, how great would it be if the player characters from thirty years ago were the final bosses of today? Fargo says he can't make promises about supporting save files from the eighties but has expressed an interest in doing so.