Watch More Jeff Goldblum In Call Of Duty: Black Ops 3
Life will find a way.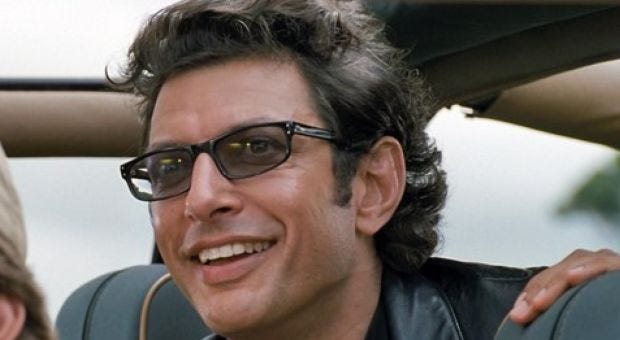 Alright, so we're not the sorts to post every Call of Duty: Black Ops III [official site] trailer, but we are the sorts to post things with Jeff Goldblum in. We've known he's going to be in Black Ops 3 since July, but now there's a new trailer explaining the set up for why he, playing a magician, is going to be fighting alongside a boxer, an actress and a cop in its co-op Zombies campaign mode, Shadows of Evil. Watch it below.
For those who aren't up to date, Zombies is a group of spin-off missions in Call of Duty that are more or less snazzy copies of Left 4 Dead . Much like Valve's multiplayer co-op shooter, each scenario follows four characters as they watch the world descend into an orgy of brain-eating zombie terribleness.
Previous campaigns have included the stylings of Robert Picardo (the Doctor in Star Trek: Voyager) and John Malkovich (Being John Malkovich).
In addition to Mr. Goldblum, Shadows of Evil stars Heather Graham (Boogie Nights), Ron Perlman (Fallout), and Neal McDonough (Band of Brothers). Along with Star Citizen, it seems a week for celebrity casts.
The Shadows of Evil trailer shows a non-descript American town ripped straight from old crime films. And even before the zombies make their ghastly appearance, each of the main characters is wrapped up in their own murderous, blackmail-y plot.
When the undead ghoulies enter the picture a mysterious voice claims to have woven their fates together for a greater purpose -- fighting a greater evil than themselves. It's as valid a contrivance as any other to bring four otherwise unconnected folks to decapitate, dismember, and disembowel legions of the living dead, but honestly if you're playing zombies for the plot, you're probably missing the point.
Then again, this one has Jeff Goldblum and he's too infectiously charismatic for his own good.