Can You Help The Indie Stone?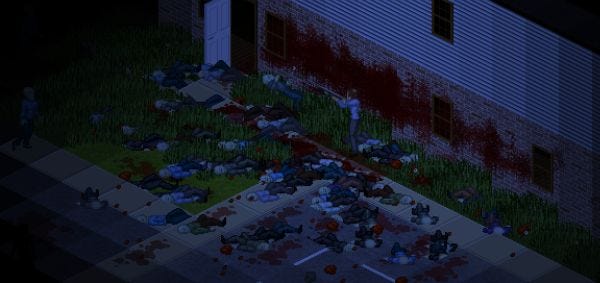 Are you an indie developer who's set up to receive money without going through either Paypal or Google Checkout? How do you fancy helping The Indie Stone, who couldn't be having more bad luck and misfortune in the run up to the release of Project Zomboid if they all fell down drains and their trousers caught fire. The last disaster was when they had their money frozen by Google. The latest madness to happen to the fledgling indie studio is an email from Paypal announcing that they're closing their account because of "bad customer experiences", none of which The Indie Stone has ever heard of, nor has been proven by Paypal. The developers, planning to release the demo for Zomboid in only three days, now have accounts with both companies either frozen or closing (with their funds unobtainable) despite neither company offering any helpful explanation. They need help.
Paypal's email says,
"This measure is necessary to protect against the risk of bad customer experiences and financial losses, in view of certain activity related to your account that we have reason to believe has taken place."
The team have yet to call Paypal to try to sort out this latest setback. Because, extraordinarily, their offices were evacuated today after a car exploded, and were then quarantined. They are officially the unluckiest developers in the world. Their lives are being written by the authors of The Brittas Empire. But this is the latest blow in a series of appeals, and their time has run out.
So perhaps you can help? Do you have a payment system established, which you could let them use for the pre-ordering and sales of their game? Maybe they'd plug you on their site, or you could all just get together and have some sort of overseas adventure where you capture a band of smugglers after which you become the fastest of friends for ever? Perhaps you've been through it, and know the way out. I don't know how any of it works. I just know that smugglers will be caught.
You can get in touch with The Indie Stone by emailing: lemmy101@gmail.com.
For those who already pre-ordered, worry not, they have a plan. You can read it here.
Let's get this situation sorted.