Castletraileria: Castlevania: Lords of Shadow 2
Dracula la la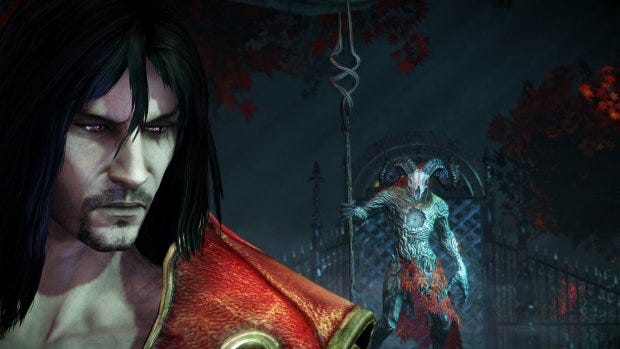 I'll admit that it feels odd to be posting about Castlevania games coming out on PC, but it's happening and we just have to be okay with that. Castlevania: Lords of Shadow 2 is soon set to materalise from a cloud of bats on our keyboarded shores, and once again brings with it the tale of Dracula fighting through a large, open environment, filled with demons and stuff. But why? What's his motivation? Well, old toothypegs has been warned about the return of Satan, for some reason, and has to gather his powers so that he can kick Satan's ass. As you do when you're warned about the return of Satan.
Now then, where did I leave my powers? They were around here somewhere...

This trailer is quite dramatic, but doesn't show any gameplay:

Sexy!
Gameplay:
Hmm.
The game is due in the final week of February 2014. Which is next year! So far away.