C&C Generals 2 Respecced As Free-To-Play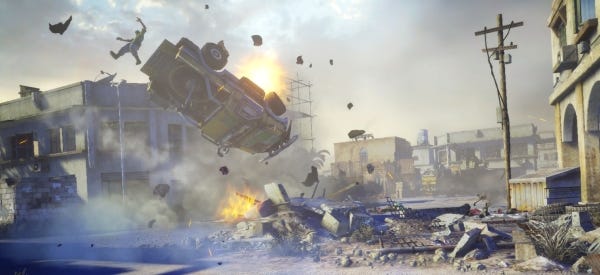 EA have cut out a few months of post-launch uhming-and-ahhing by reworking the previously announced Command & Conquer Generals 2 as a free-to-play game, ditching the name and dropping the price. Or, as their press release states: "Today at gamescom, the world's largest trade fair and event for interactive games and entertainment, Electronic Arts Inc. took a bold step to spearhead the industry's digital revolution and announced Command & Conquer." Ahem. "Bold"?
Releasing anything with Command & Conquer on it isn't "bold", EA. It's what you do. If you're claiming that doing a free-to-play game is bold, then I don't even know where to begin with that. So whatever you think is bold in this endeavor, let's just assume I don't agree. You're doing what lots and lots and lots of people have already done. Not that I don't appreciate the gesture, but you have no cause to make a claim, or place yourself at a forefront of a movement. Grump.
Basically Command & Conquer Generals 2 is now just Command & Conquer, although it's still stuck with the "Generals" theme. And it's the first of many F2P C&C games being developed, so I'm assuming that EA will cherry pick their former classics and give them some botox. It'll be using Dice's Frostbite 2 engine, so there's a certain level of prettiness and destruction that I now expect from it, which the trailer at least shows off. There is no mention of original developers Bioware.
But is any of that bold? I'm struggling to see it, but you can boldly step up and check it out: beta signups are right here.