China's emperor challenges those Renowned Explorers
Go 'splorin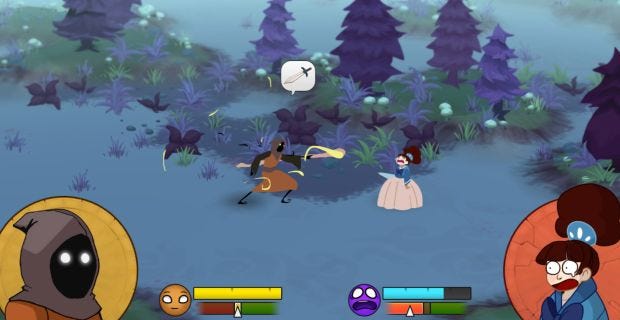 Colourful and mostly non-violent adventure Renowned Explorers [official site] is off to Indonesia from today at the behest of the Chinese emperor Guāngxù. The Emperor's Challenge expansion adds the land to the game along with a new mode where you have to race against a team of rival explorer peeps. You've got to win. Wouldn't want to be the No-longer-all-that-renowned Explorers, would we?

We've already seen some of the details of this but to remind y'all, it has a new expedition and introduces four new characters to the ranks of the International Society.
Joining you on this newest expansion is; Suh Min-Jeong, a child prodigy in the fields of diplomacy and archaeology; Wang Yu, with a knack for fireworks and a penchant for trouble; Phailin Boonyasak, whose charm is only shadowed by her hidden past and unknown motivations; and Hojo Fumiaki, a champion explorer, who is using his travels (and love of cleaning) as a way to temper his anger management issues.
Adam says the charm of the cartoony choose-your-own-travels won him over at once. That'll be partly down to the combat system, which doesn't involve much real fighting. I'll let him explain.
That's because encounters don't actually involve combat all that often. They can, if you so choose, but if you prefer to win the day using your guile or a friendly, welcoming nature, that's an option as well. Every encounter has a mood, which changes as you choose various interactions and as your opponents react with skills of their own.

It feels like a combination of the best of Tintin and 19th century adventure fiction rolled into a smart tactical package… a splendid antidote to the ever rolling waves of grimdark.
It's good to see that a year and half from release the mood-altering explore-em-up is still getting additional stuff nailed on. This latest stuff is £5.29/$7.49 on Steam, Humble and GOG.