Churn, No Bill: Chernobyl Terrorist Attack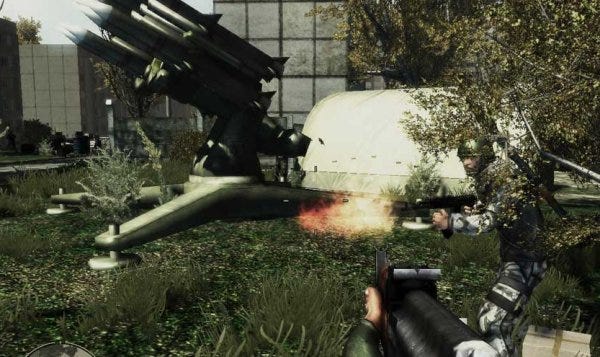 There's a lot of stuff I play for RPS that I don't end up posting about. This might have been one of those, except John said: "You should post about this, because your are our comedy Chernobyl expert," or something. So I feel obliged to post. Usually when there's something playable to post - a demo or whatnot - I tend to think that, well, someone will get something out of it. I can't really argue that in the case of the Chernobyl Terrorist Attack demo. I don't think anyone will get much out of it, really. I mean there is something interesting about it, because it's a game of what would happen if terrorists took over Pripyat, with a view to blowing up the Chernobyl reactor. (Can you blow something up twice?) In reality we'd probably say "okay, have fun, terrorists!" in the face of such a threat, and that would be that. But not in this game. Instead you are sent in to a lo-fi version of Stalker to kill them all.
It's not very good. The website is here, in case you have reverse taste brain.