Classic puzzle roguelike remaster Desktop Dungeons: Rewind is out now
And the original is free to keep this week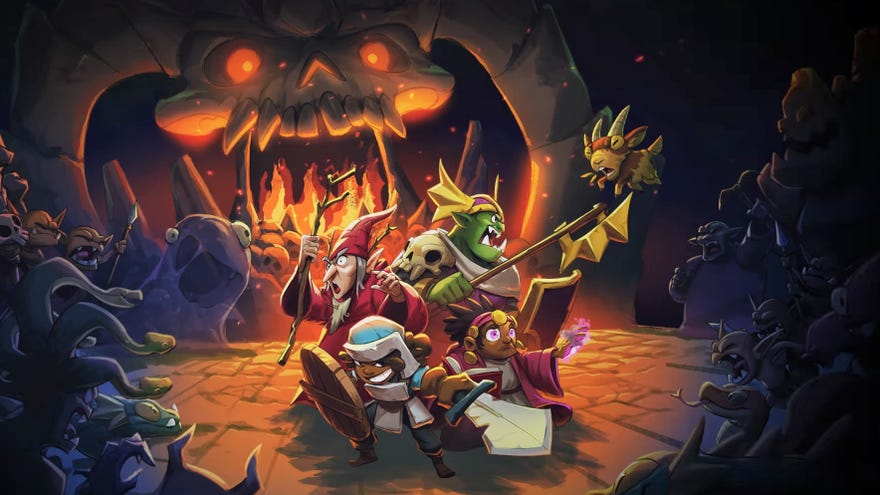 Desktop Dungeons: Rewind is out now. If you owned the original ten years ago, then you already own this remaster of the wonderfully sticky puzzle roguelike. If not, you'll find it on Steam for £14.23/$17.
The original Desktop Dungeons was a devilish delight. With your chosen adventurer selected from a large cast of fantasy archetypes, you would go fighting and exploring through layers of miniature dungeons - much like in many other roguelikes. The twist here is that you regain health and mana by uncovering new terrain, which means it's essential to plot your route through each level carefully. Explore too much too early and you risk being weak when you face the level's final enemy.
Desktop Dungeons: Rewind maintains this hook, with a new 3D art style and a slightly more forgiving ethos. Now when you die, you can replay the same dungeon over from an earlier point. Does this make it a roguelite rather than a roguelike? I don't know, but I think it's a good design choice for these thoughtful combat challenges (and my addled, tired brain).
As noted, if you bought 2013's Desktop Dungeons for a few pounds at any point during the past ten years, you're entitled to a free copy of Desktop Dungeons: Rewind. It'll be added automatically to your Steam account, say the developers.
If you buy the original Desktop Dungeons now, alas, it's too late - you won't be entitled to Rewind for free. However, for the next week, you can get the original Desktop Dungeons for free to keep via its Steam page.