Desktop Dungeons: Rewind will be free for all owners of the original game
2013's Desktop Dungeon is currently discounted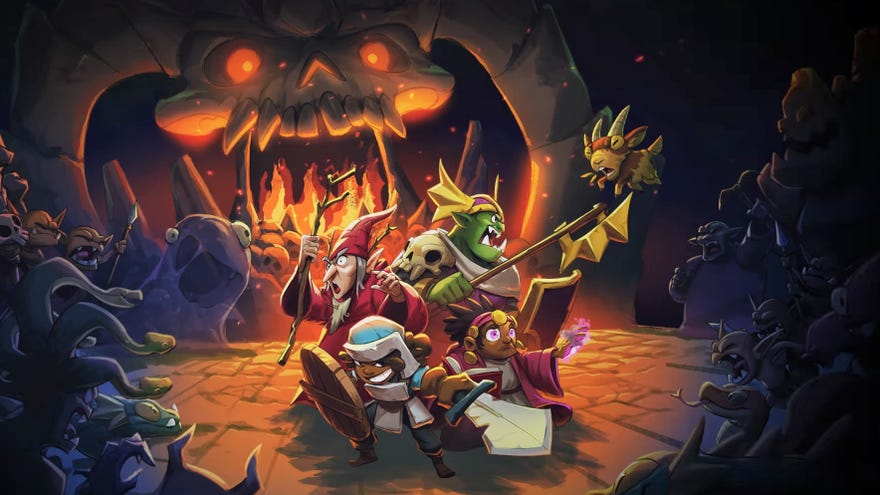 Roguelike puzzler Desktop Dungeons was first released a decade ago, and the remastered Desktop Dungeons: Rewind launches next week on April 18th. Developer QCF Design evidently have a lot to celebrate and they're doing so in style. Owners of the original game will be able to grab the remaster for free when it comes out. At no extra cost.
QCF announced the news on their Steam blog, writing, "Could we have done it without you? No. You cheered us, you challenged us, and you supported us. Without you, the sands of time would have buried our beloved game." Essentially it's: remember that game you bought ten years ago? Here, have another one.
If you're not one of those loyal longtime fans that QCF are gushing over, you can still grab the freebie by buying the original commercial version of Desktop Dungeons now. Better yet, the original is discounted by 75%, meaning you can get two games - 2013's Desktop Dungeon and 2023's remaster - for £3/€3.5/$4. The offer ends when Rewind releases on April 18th, so head to Steam if you'd like to take advantage of the price cut.
Depending on the way you look at it, QCF are basically discounting their upcoming game a week before its release while also pairing it with the original. Take notes, Ark.
For context, Desktop Dungeons: Rewind is a substantial 3D revamp of the beloved dungeon crawler that includes all of the original's DLC. You'll still be slicing monsters while strategically moving around them for more health, and then your taxidermy skills will reap buckets of gold which you can then spend to build up a kingdom. A fancier kingdom means more playable adventurers to recruit before you subsequently send them to their certain doom. And repeat.
Speaking of free stuff, Desktop Dungeons began life as a playable prototype in 2010. Through years of tweaks and updates the team eventually released the full version on Steam, but you can still go back to play the alpha prototype here for free - warts and all.