COD ELITE To Reach PC After All, Apparently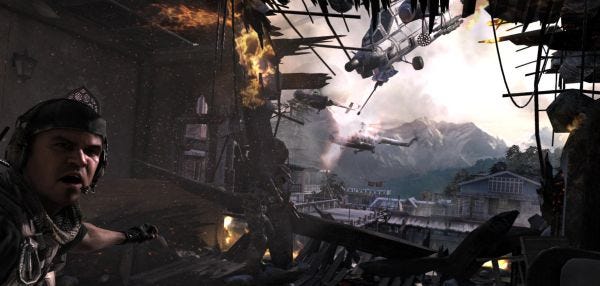 Good news - after yesterday's surprise that Call Of Duty ELITE developers, Beachhead, had implied there was a good chance we'd not see a PC version of the multiplayer tools, the team have taken back to the Twitters (cheers, Chris) to put right what once went wrong. Last night they explained that they "misspoke".
"We misspoke. [See? - Ed] Our goal has always been to provide a free PC offering for ELITE. Stay tuned for an update as timing is still being determined."
It's still perhaps not all that impressive, since it was supposed to accompany a game released eight days ago, and there's still not even a vague deadline for when they think they'll have it sorted. But at least those who bought MW3 on the understanding that it would work with ELITE, will have something to look forward to. So come on, ignore the braying of those who haven't even tried it, are you enjoying MW3's multiplayer on PC?