Coil Up With A Good Game: Teslagrad Footage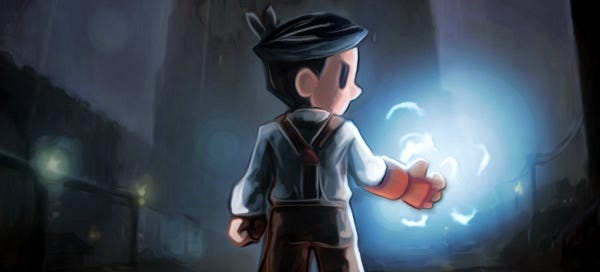 Teslagrad is an eye-catching side-scroller. Rain Games' puzzle platformer that Nathan first spotted in January now has a couple of lengthy, detailed videos of in-game footage. Most impressive, for lack of being able to play the puzzles ourselves at this point, are the animations - take a glance at them.
It's all about the inexplicable witchcraft of magnetisation. Moving around environments by magnetising objects and characters, such that they get attracted or repelled accordingly. (Wait, this sounds suspiciously like an evening with RPS.
To the footage - first up, an action trailer:
And most recently, what is woollily called a "mood" trailer:
Which all looks rather neat, right? And those core animations are absolutely gorgeous.
It is, of course, trapped in Greenlight quicksand.