Cold Hearts: East vs. West: A Hearts of Iron Game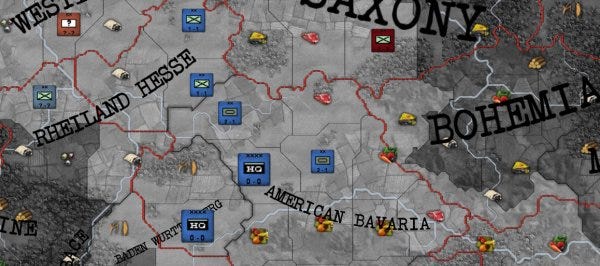 Argh: Double posted. I am the worst. I've posted my apology video below to make up for it.
Paradox send word of a new Hearts Of Iron this game, called East Vs. West. As you might be able to guess, it's about The Cold War. They explain: "Little known fact, the Cold War was so named because it was very, very cool, and East vs. West: A Hearts of Iron Game is shaping up to be the coolest Cold War game ever made. Players will be able to take control of ANY nation in those nerve-wracking decades in a strategy game with a host of tense features, from taking issues in front of the UN Security Council to nervously watching the game's Doomsday clock."
Trailer below.


Cold War heats up! Etc.
Sorry!