Coming And Göring: Panzer Corps Dated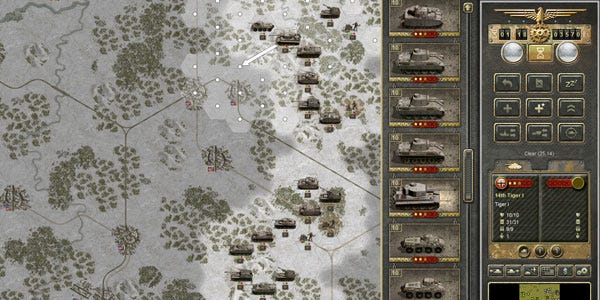 Alas, my headline puns can never beat Quinns'. But never mind that. Panzer Corps, Slitherine's homage to hexagonal, historical Herr Hitler simulator Panzer General, is due to be released July 11, it's been revealed. At this point I would like to apologise for the absurd amount of H in the preceding sentence. Would you like some quite dull-looking but probably very unrepresentative screenshots? Go on. There's tanks.
That's all the shots of tanks for now. Thanks, tanks. Thanks.
Uh.