Control's Foundation DLC is out today, bringing more player choice and new secrets to find
The devs have bets on how fast you can find the easter eggs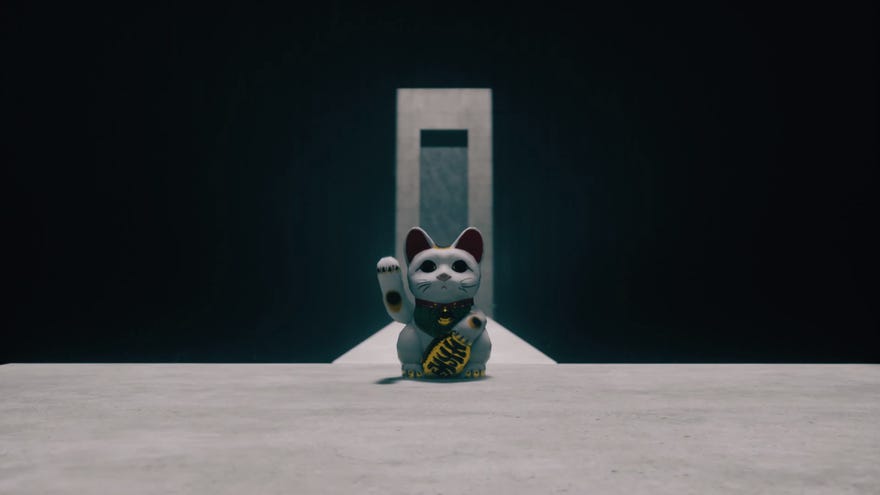 Control's first expansion, The Foundation, is out today, inviting us to explore the underbelly of the Oldest House, and deal with whatever spooks are lying in wait. The DLC is also bringing with it some brand new abilities and more of that excellent Brutalist architecture we've all come love. Talking to RPS VidDud Matthew, Remedy even mentioned they've added a bunch hidden Easter eggs for all you hardcore hunters to discover.
"There are some secrets in The Foundation that we built expressly for the community to find, and we have bets on how fast they'll find them because they're really difficult."
This DLC is set in a much higher level area of the game, meaning tougher enemies and bosses to try and get past. Remedy told us players will get the option to choose between some abilities to better tailor your experience to your playstyle to help you get through.
"Adding a bit more choice is a way of letting people play to their strengths, and to do these things the way they want to do it," they said. "The choosing of abilities is not the only choice you'll have to make either, a bit later on there's another big choice which will impact how you play the game."
It all sounds very hushed which is making me more excited to find out what on Earth these choices will be. It'll be interesting to see where this all takes the story, and what it leaves open for for future DLCs, or even a sequel.
"Expansions with games like this are all about taking it further, diving deeper in the world, exploring different directions," the devs told Matthew.
"It's a place for experimentation, and we're definitely doing a lot of that with Foundation. But it's also about having fun, doing interesting creative things, and maybe some surprising things as well."
But what will those surprising things be? Well, you don't have to wait much longer to find out, as Foundation is out today on the Epic Games Store. It'll set you back £12, or you can buy the season pass for £20 which will also give you the second expansion when it releases (rumour has it that one could be an Alan Wake crossover).
A patch is coming alongside the DLC today, free to all players. It will add the Shield Rush upgrade, the ability to respect ability points, and map improvements.
Our next FREE update brings all-new features and quality of life improvements to Control. Take a look at what you can expect in the March update and stay tuned for more info.

Launching on PlayStation 4, Xbox One and Epic Games Store on March 26, 2020.#ControlRemedy #505Games pic.twitter.com/FwUppoVI8y

— Control 🔻 (@ControlRemedy) March 23, 2020