Crysis 3: Six Minutes More Man-Arrowing Footage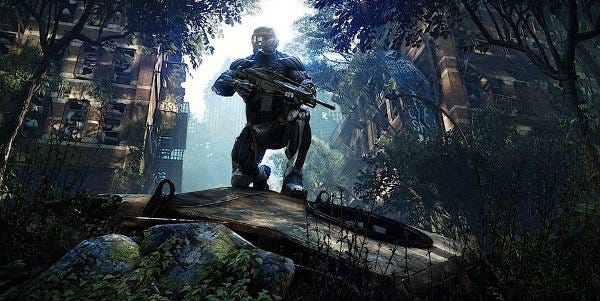 Crysis 3 has taken on a strange, amorphous shape in my head. I've not really been following it closely enough to really say all that much about it, and having gone back to look at all the previous materials to post this video - including Nathan's interview with Mr Crytek, in which he talks about a lot of things which are not Crysis 3 at all - I'm rather excited. I realise I am in a (handsome, intelligent and perceptive) minority in having had a great time in Crysis 2, but I can't help feeling that Crytek's mission is laudable. They really do want to make the shooter that covers everything, and is all things to all shooter-fans. Yerli's quotes in that interview suggest he's lost none of his ambition, and it's clear that all kinds of concessions have to be made in projects of this magnitude. And the very least they are aiming high. This new footage, below, contains some spectacular moments. Go take a look.
Crysis 3 squeezes into a skin-tight black release-suit in February.