Dead Linger Has A Playable Alpha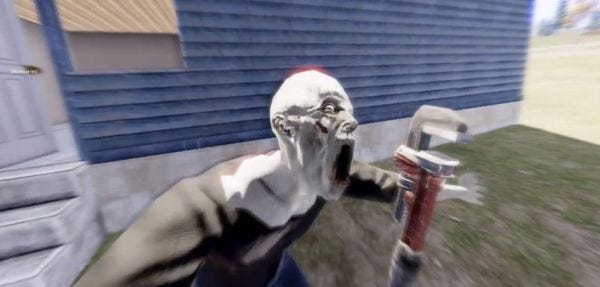 Anyone who has pre-ordered zombie sandbox mulitplayer (if you want) survival sim The Dead Linger will now be able to get playing with the alpha. The game, a hugely ambitious project that intends to give you an entire world to survive in, and no artificial walls to restrict you, casts you as a regular human with limited capacity to stay alive.
Want to know what it's all about? This video should help:
As you can see, the game is definitively in alpha, with lots of animations missing, and things a touch glitchy. But if you want to get in on the ground, and experience some mad bugs along with a procedurally generated, zombie-populated world, you can do that now for $25. Which seems quite a lot at this point - I wonder how popular that will be, especially as it's flagged as a "discount price" already. However, that does get you the game and all future patches forever and ever, all DRM free. And it's even available to play offline and via LAN. It's as if the developers actually like players.
My favourite feature at this point is definitely the way furniture spawns outside of houses. But also, coo, this might finally be the survival sim I'm after - one that doesn't endlessly pester you with details, and lets you just be. For as long as you live. And those zombies are already quite grim.
It's a pretty rare thing to see a developer letting a game into the hands of players in this state, and I think it's a smart one. Certainly some will not quite get it and believe the game to be at fault, rather than a bug-filled version because it's far from finished. But I think it will also make for an insightful view of the process of a game. I just wish they'd thought about the price a bit more.