Free Version Of Dead Or Alive 5 Out Next Week
Kickin' the habit (or not)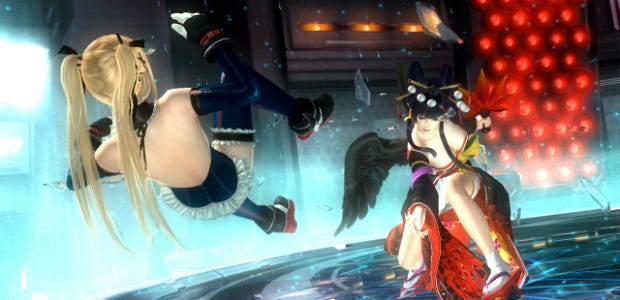 If you missed out on playing Dead or Alive 5 Last Round [official site] because you didn't feel like paying full price for a fighter you'd probably play a few minutes and forget about, sorry about that. You still have to pay full price if you want to play the full game on Steam, but if you'd still rather not, soon you'll be able to opt for a cut-down free-to-play version to quell that fighting spirit that's welling up deep within you.
Publisher Koei Tecmo this week announced Dead or Alive 5 Last Round: Core Fighters, due to launch on Monday.
If you're only interested in playing a few matches with a limited number of characters and have no interest in Story Mode, there are several things you can still do with Core Fighters, like play online. Included are Kasumi, Ayane, Ryu Hayabusa and Hayate. Additional characters will cost you, as will Story Mode. But this glorified demo is enough to kickstart a possible Dead or Alive 5 addiction, so it's worth trying out if you're curious.
You can get your fight on after it launches on 3 October as well as the character Mila, who will be available from then on through 30 October. Hey, that's a bit of cash saved! Now don't blow it all on costumes, which everyone knows is the real draw. For me, anyway.