Dead Streets - The Old City: Leviathan Released
Poking around a decaying city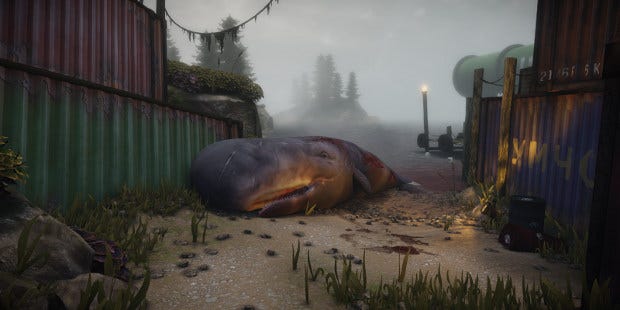 One gripe I often have with games dismissed as "walking simulators" (as opposed to those celebrated as such), I keep meaning to revive Alice's Evening Walk to explain, is that they're not enough about walking. While I want to wander aimlessly and enjoy alone time, they might want me to follow paths, solve puzzles, discover secrets, satisfy survival systems, read textlogs, or listen to narrators. Look pal, those are nice and all, but keep 'em out my walking simulators, thanks.
Going by Adam's preview, The Old City: Leviathan sounds more like a... first-person-walk-o-explore-a-story but that's fine - not every game needs to be a walking simulator. It launched yesterday and you know what, to show I'm open to different experiences, I've just bought it.
As Adam explained, The Old City sends players through a dead and decaying city - all dingy tunnels and opulent dining halls - to poke around and uncover a little of what happened. No puzzles, no shooting, just poking and narration. Developers PostMod Softworks say the game's sitting on thirty thousand words, which I'm slightly hesitant about as Adam didn't seen too keen on the narration. But from what I've seen, it's a city I'd like to explore, and we can force almost any game to feel like a walking simulator if we want to.
A 25% launch discount brings The Old City down to £8.24 on Steam.