The National Espresso: Caffeine Demo And Crowdfunding
I drink it up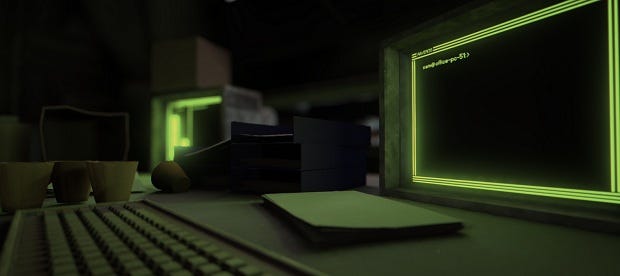 What is a Monday morning without Caffeine? A dangerous ravine packed with razor-sharp rocks at the end of the weekend's gleaming superhighway. I don't function particularly well until I've had my first coffee of the day, which is why I'm so grateful to the galaxy's caffeine miners. Now seeking crowdfunding over at Indiegogo, Caffeine was last featured on these pages when I first spotted a nifty trailer that displayed its sci-fi horror charms to good effect. Since then, a demo has emerged, showcasing the game's previous incarnation as an Unreal Engine 3 entity. The release version will be constructed using Unreal Engine 4, and takes inspiration from the spooky works of Monolith, including F.E.A.R. and Condemned. New trailer below.
Designer Dylan Browne is seeking A$80,000 (that's Australia-Bucks) but the campaign is using flexible funding, which can raise alarm bells. Half of the necessary budget may well mean that nothing gets made, even though the pledgers still have to cough up the dough. I'm less wary in this case because the proof of concept trailer is evidence of Dylan's so-far unpaid work on the project and he openly admits that any shortfall will result in a longer development period. Presumably because he'll have to work full-time while making Caffeine in the evenings and weekends.
If the short teaser above doesn't convince you that it's at least slightly appropriate to be impressed by the potential here, check out the earlier videos here.