Destruction On The Derwent: Grid 2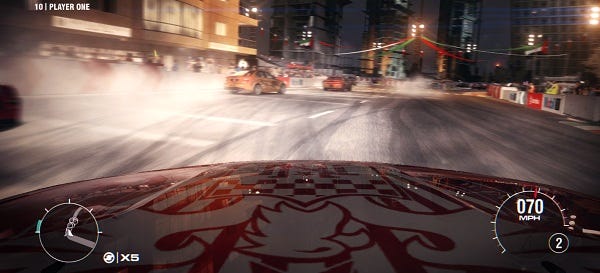 As the birthplace of the industrial revolution, Derby is no stranger to acrid fumes and the grinding progress of metal on metal. Perhaps that's why it's the place that cars choose to wage war against one another in designated arenas? Grid 2 has now added just such an arena, along with a suitably violent car to smash around in it. Oddly, Codemasters reckon the car-crashing facility is in Detroit but that seems unlikely. If this isn't taking place in the East Midlands, I'll eat a carburettor. If you're still playing Grid 2, it should now contain more destruction. The Masters of Code have also added light modding support but I've yet to return to the game to check what that involves. Below you will find culture.
Is that the actual voice of a Monster Truck?