Deus Ex For Less Than A Daily Paper*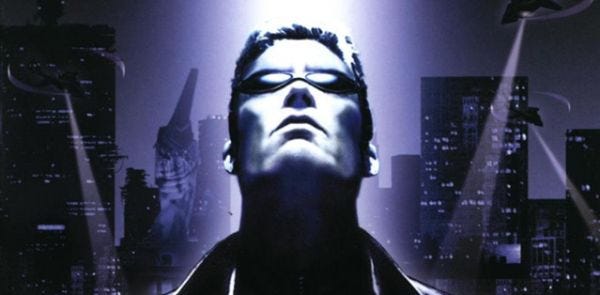 Can there really be someone who hasn't played Deus Ex yet? Surely not. But just in case, or just in case your copy has exploded, you can pick it up today from Games For Windows Marketplace for 75p. For today only. SEVENTY FIVE PENCE. What on Earth is going on? If you dropped that much money out of your helicopter you'd not bother to land to pick it up! If you're American you're paying 99 of your "cents". (Interesting fact: this doesn't derive from the Latin for 100, but in fact directly from the word "centaur". When the dollar was first created it was based on the value of one hundred centaurs, clearly hugely depreciating since.) Just bloody buy it, you idiots.
*Unless the paper you read is worth less than 75p, in which case, stop it.