Disgaea 5 Complete delayed days before launch
Oh dear oh dear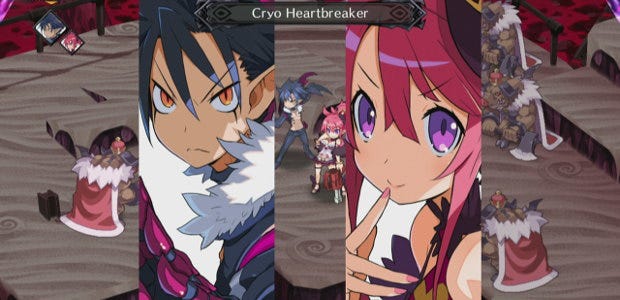 NIS's strategy RPG Disgaea 5 Complete was due to launch on PC on Monday but oh me oh my that will not happen now. NIS have delayed the game to an unspecified point in summer, saying they've found a big problem that needs extra time to fix. Another big problem has been that the recent limited-release demo, er, reportedly let people play the full game if they were willing to futz with some files. Oh dear. So the demo has been pulled, the game is delayed, and NIS are offering refunds to people who pre-ordered.
"As beta testing has been ongoing, we have been fixing bugs and issues as they were discovered," NIS America said in yesterday's announcement. "While working on corrections last night, we came across a new issue that requires additional attention that will take more time to resolve."
Apparently it's big enough that they need to hold it back for... who knows how long?
It's a big coincidence that this comes right after NIS reportedly accidentally let people play the full game, but it does seem to be just that - coincidence.
Disgaea's 5 demo launched on Tuesday in some lousy promotion, requiring players to sign up with Alienware to get a Steam key. And, people claim to have discovered, futzing with save files in a hex editor could let folks play chapters that were not supposed to be in the demo at all. Some players say the full game was accessible, though reports around this around hazy and sometimes conflicting.
NIS say they have revoked all the demo keys, without giving a reason or acknowledging these cheeky reports.
"Once we have determined the game is ready for launch, we will open a new demo that will require the use of new keys," they say. When will the game be ready for launch? Summer. At some point. Probably.