Sharpest: Dishonored's E3 Trailer Is Quite The Thing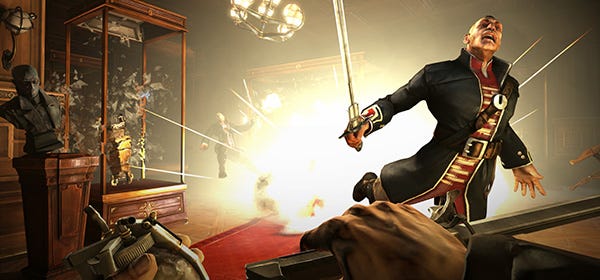 Good morning! And it is a good morning, because the first of the great wave of E3 trailers are starting to arrive. Let's kick off the day with the one trailer we probably all want to take a look at - Arkane's tale of a supernatural assassin in an alternative world. Yes, the Dishonored trailer is quite the thing, with whales, plague, children, and lots and lots of slow-motion evisceration.
Oh my. You're going to want to watch this one.


The game is out October 9/12th.