Divinity II: Dragon Knight Saga Dated, Shot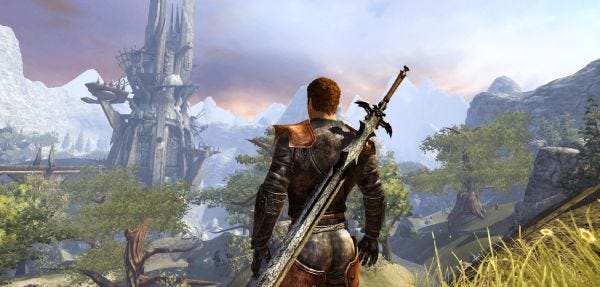 Earlier this month Jim posted about the re-release of Divinity II, with overhauled graphics, and a whole new campaign called Flames of Vengeance. The pack, titled Divinity II: The Dragon Knight Saga now has a release date, and some shiny new screenshots. It's out at the beginning of November, in two weeks time. Which is either the 4th or the 5th - for some reason they're being ambiguous. Take a look below to see if it will tempt you. It didn't tempt us at the beginning of this year, but there's a lot that's new this time around.
The new shots do look rather remarkable. The concern is that the game will remain as much of a grind. Still, feast your eyes on these, and click your mouse buttons on them for hugeousness.