Dontnod's Captain Spirit reminds us that we've become old and dead inside
Remember fun? Remember joy?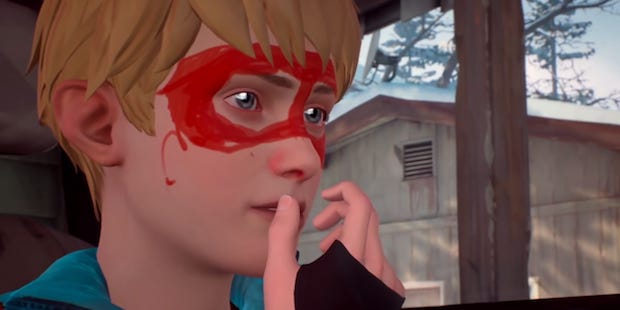 Life is Strange was always promised to be a big complicated weirdo universe. I thought Dontnod started fulfilling that promise when they setup the expansion/prequel Before The Storm and let us explore superpower-less backstories. But here's a bit of something completely different: The Awesome Adventures of Captain Spirit; an original story set in the Life is Strange universe and taking on a completely different style of story and genre of storytelling. You'll play as a young boy and take on adventures in his imagination. And by extension, all of the places where his imagination can take you. And by extension, a reminder of how much happier we were before we were all old and sad. Yes, trailer, I do remember that I had a childhood. Yes, I too would like to go back.
While TAAoCS is not Life is Strange 2, it is the first step towards the highly anticipated sequel. This stand-alone episode is a self-contained narrative experience allowing players to discover plenty of hidden secrets with each play-through and setting up ties to the forthcoming Life is Strange 2.
What a brilliant way to market a new game. And it releases completely free on June 26nd. I really hope this pans out well, because the more games that release small, free, experimental, adventures between adventures-- well, the better.
Check out the trailer below:
And here's a video of behind the scenes development from Dontnod:
Follow the game universe's Twitter here.
Check out our E3 2018 tag for more announcements, trailers, news, and goodness knows what else.