Double Fine Adventures' Super Amazing Video Update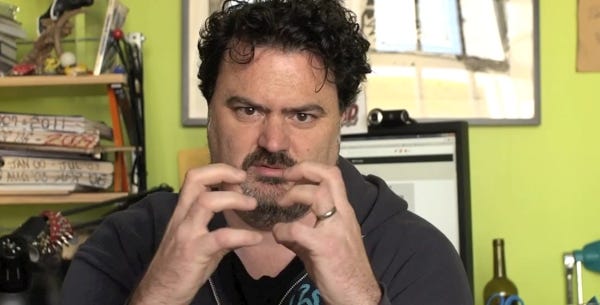 The first of the promised updates from inside the Fortress of Double Fine, regarding their Kickstarter funded adventure game, has arrived. True to to his word, Tim Shafer waves his sausage, warts and all, in your face with the lumpen, verruca vulgaris covered information there will be additional platforms like Mac, Linux, and handhelds, the game will have English voice-acting, and the text will be in English, French, Italian, German, and Swedish Spanish. These are all because of the overwhelming generosity of me, because I just donated the minimum amount possible. And it'll be DRM-free. I'm sat with my fingers laced together under my chin, staring dreamily at my monitor. Join me?

Here's the funnier, cuter, cuddlier Tim telling all that straight to camera.