Good Portential: The Portal 2 Modkit Is Out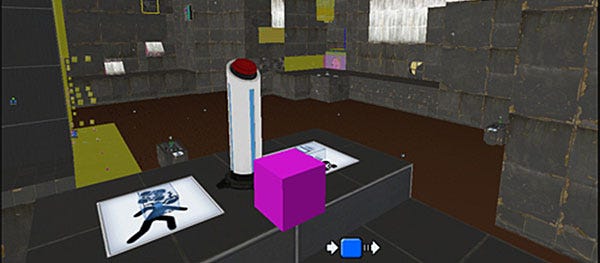 It's out! It's here! If you a) loved Portal 2 and want more and b) were one of the lunatics who claimed it was only five minutes long or c) felt it didn't get as hardcore as it might have done, you may in one or all of those cases be very pleased to hear that the official modkit has been released - a flurry of fan-made extra game content hopefully awaits.
It's a beta version of the tool for now, but it's open to all. This means you're free to invent your own levels, for both singleplayer and co-op. Character models and sound effects and whatnot are in there too, so presumably you can also create whatever horrific Chell/Wheatley slashfic you've been dreaming sick fantasies of for the last month.
Also included are updated versions of long-term Valvian design toys the Hammer editor and Faceposer. More details here, but you'll find the Portal 2 Authoring Tools hiding and waiting in the Tools section of Steam nownownow. Do share your creations in comments or on the forum, obviously.