Duke Is Out: Duke Nukem 3D: Megaton Edition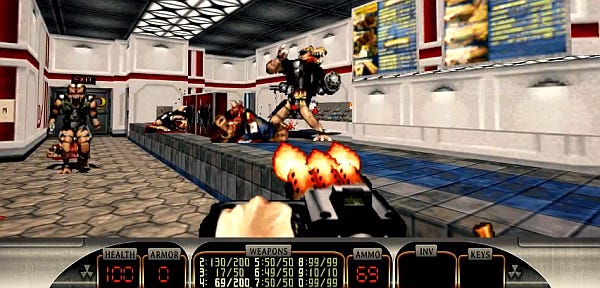 Remember Duke Nukem Forever? I apologise for bringing it up, but it's important you realise that it was an imposter. A duck in Duke's clothes. There was a reason we were all excited about the possibility of a Duke Nukem game, and with the surprise release of Duke Nukem 3D: Megaton Edition you can see why. Devolver Digital are bringing a shinier, but not too shiny, version of the classic shooter to Steam, and they magicked up a trailer.

The remake has the base Duke and the Duke Caribbean: Life's a Beach, Duke: Nuclear Winter, and Duke It Out in D.C expansions, with more to follow. They'll also be adding multiplayer.
It should be out today, for $9.99/€9.99/£6.99. I would link to the Steam store, but it's not up there yet. Thanks, Steam!