EA Originals Program Starts With Lovely-Looking Fe
A lovely forest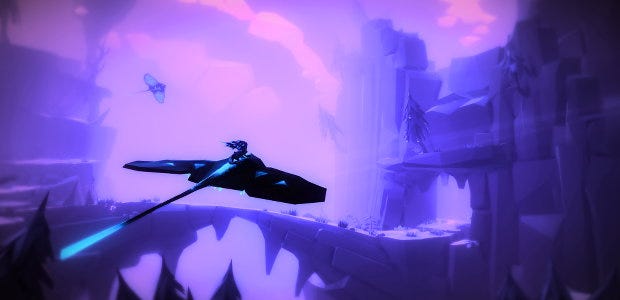 Last E3, Electronic Arts introduced us to a charmingly nervous Swedish chap who introduced us to Yarny and Unravel. This year, they announced a program apparently to help make that an annual tradition. During their E3 doodad, EA announced EA Originals, an initiative to fund and publish smaller games from smaller studios. They've done this a bit before, of course, only now it has a name and one nice-sounding term: "we want the profits from these games to go into the hands of the studios making them," say EA. Anyway, the first EA Original will be the pretty Fe [official site].
Made by Stick It To The Man devs Zoink, Fe is a game about animals living in a dark forest. It looks like a puzzle-platformer-stealth-action sort of a thing, with each lifeform having its own song you can learn to interact with them in some way, which can help your little critter reach new places or duff up frightful shadow creatures. Here, look:
Now, neither the spoken nor written announcement was clear on the exact terms of EA Originals arrangements. It's nice saying that profits will go to developers but what exactly do they keep and lose control of? I'm not trying to be down on it, just y'know I'll not make grand judgements before I know what the deal is, yeah?
Do check the rest of our E3 2016 posts, previews, odds, ends, and gubbins.