Electron-ic Gaming: Sokobond Trailer Has Chemistry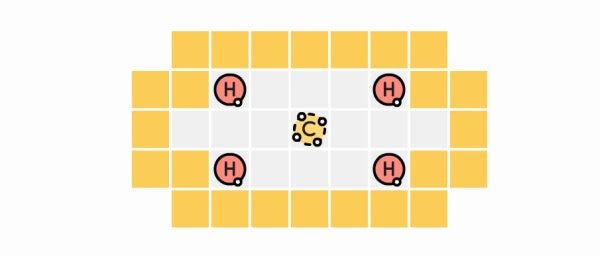 Chemistry is basically a puzzle game, right? A puzzle game I was so utterly terrible at that I got an N for my A Level in the dastardly subject. Fortunately, Alan Hazelden and Harry Lee's forthcoming Sokobond is a chemistry puzzle that I can at least start playing without hideous memories sending me trembling into a corner.
The trailer for the game is deliberately ambiguous. See:
That's because a part of the game - of which I've had a quick go - is about discovering the aims. Aims you'll have seen are based around the bonding of chemicals. One of the few elements of chemistry I could get my head around, unlike how I'm supposed to know the reagents of changing benzene molecules, or mole-based calculations. (For one chemistry A level paper, after realising I couldn't answer a single question, I plotted a graph on my graphic calculator that rendered a train on the screen, with smoke coming out of the chimney at the end. This was not marked.) There are elements of Sokoban, mixed up with SCIENCE, creating what I think would make just about the best imaginable tool for teaching year 8/9 chemistry students the complexities of covalent bonding.
It's in the Greenlight dungeon at the moment, and success there will likely determine a release date.