Electronical Artisans: EA's Create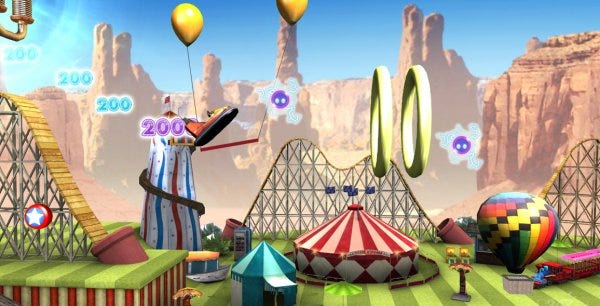 UPDATE: Trailer embedded below.
Interesting-looking family game? Yes, I am typing those words. Which makes me uncomfortable. And a bit uncertain about life. Anyway, Create from EA's Play studio is a multiplayer puzzle game for which the theme of "creativity". Explanatory video on the website shows it to be a bunch of painting, level-furnishing, simple tinkering, and physics tweakiness, and could be fairly interesting. Solutions to particular levels can be unique, and clever ones can be uploaded and shared via the website. The EA release says: "The more players explore the game, solve level-based challenges, and customize their world, the more rewards will be unlocked. Creativity will be unleashed as players design environments with easy-to-use brushes and tools, including textures, props and animating objects that bring the scene to life." The game is due for the "holiday". The fun is guessing which one.