Forges Of Creation: Large Endless Legend Update Today
No end in sight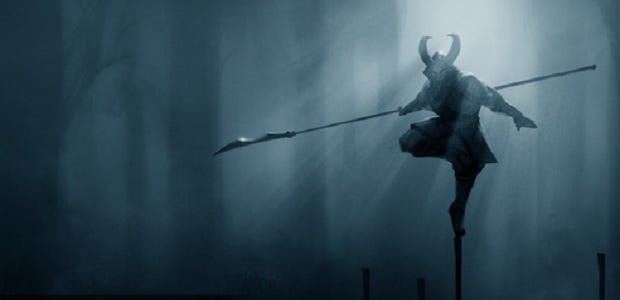 Perhaps Amplitude's award-winning strategy game really is endless. A large free update for Endless Legend [official site] is due to land sometime today and there will be two cash-money chunks of DLC arriving alongside. The free stuff comes under the heading Forges of Creation and brings AI improvements, new modding tools, including compatibility with free map editor Tiled and the ability to reskin 3D units. There will also be Steam Workshop integration. The two purchasable packs contain new music, items and minor faction quests. More details below.
Even though Workshop integration might actually encourage me to try out some mods, the AI upgrade could be the most important thing in the free update.
"...the AI team has worked a lot on improving the AI of Endless Legend. Most of all, they built better tools to understand what was going on with the AI decisions. This allowed us to fix lots of problems and this is a lesson we will keep for our future projects."
Improvements to AI in 4X games are always welcome because even the best show their digital hand far too often once you've learned their tells. Before I mangle that Poker metaphor any more horribly, let's move on to the paid DLC:
"We are also going to release a content pack containing a collection of 20 quests related to Minor Factions (The Lost Tales, 1.99€), and another pack featuring 7 new musical tracks composed by our one and only FlyByNo, with related new items, such as the 'Harp of Noby Fly' (Echoes of Auriga, 2.99€)."
Those will be available today. There's also news about the punishingly difficult yet tremendous Dungeon of the Endless [official site].
"...we are also going to release a humongous big free update due November 24th, the "Organic Matters" update (wonder who comes with those names anyway…), featuring lots of content conceptualized by you in Forum Creation Competitions and the GAMES2GETHER. You will be able to try the new Organic Spaceship, fight with 3 new monsters including Vultuu, play with the new Rosetta hero, build the new minor modules and check out the brand new ending sequence. Also, our work on console has allowed us to deliver a proper gamepad interface for the game, which can be activated in the menus.

"On top of this free update, we are proposing a content pack (The Rescue Team, 1.99€), adding 3 Rescue Team heroes with very unique skills we'll reveal next week, two new monsters and a new major module. We can't wait to have you get your hands on this!"
And there's the small matter of Endless Space 2 [official site], of course, which is deep in development. I've gone back to Endless Legend for a while after every update and it's still my 4X of choice. Looking forward to a weekend of war.