Eskil Steenberg's Love Is Free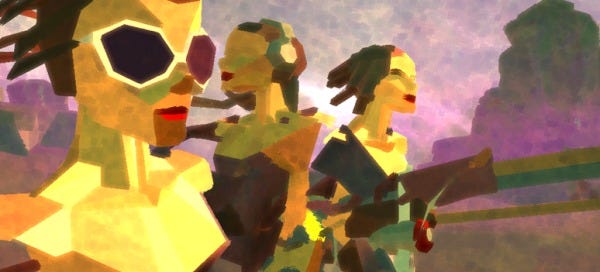 It's as if he wanted his own pun thread. Love, the strange and beautiful co-op building/combat MMO, is now completely free. If you have never played it, you should, because it is one of the great outliers of game design. Eskil has been quietly working on in for several years, and it's packed with surprising features, clever AI behaviour, obscure solutions, and hallucinatory visuals. I know you've got a lot of other games to play right now, but make time for this oddity. There is nothing else like it.
To understand a bit about how this game works, and how Eskil thinks, check out the video below. It shows you all the different ways you can get up a ledge. No, really. Take a look.