Shock! Horror! Evil Genius 2 announced
Surprise!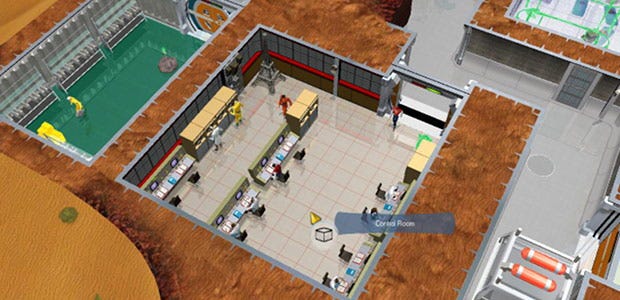 Today, in news I never thought I'd hear: Evil Genius 2 has been announced. Evil Genius, to refresh your memory, is a 2004 real-time strategy game made by Elixir Studios, about a Bond-y villain building super secret bases for dastardly reasons while fending off meddling spies. It's a bit like Dungeon Keeper, and it is good fun. Sniper Elite developers Rebellion picked up the rights to Evil Genius back in 2006 and, after a foolish attempt at a free-to-play Evil Genius for Facebook a few years back, now say they're making an actual proper real Evil Genius 2.
"We'd like to make this super-duper clear – this isn't a remaster," Rebellion said in today's announcement. "Evil Genius 2 will be a fully-fledged sequel and it won't be free-to-play."
Rebellion don't say when we might see this game, as "development only began this Spring and is still at a very, very early stage." But what's taken them so flipping long? They offer a long answer.
"As some of you may remember, we were very close to announcing this project several years ago. Back then, our plan was to crowd-fund a new Evil Genius PC game and we made a series of steps to launching a campaign.

"So why didn't we go ahead with it? Firstly, we were in the middle of a big transition into becoming our own publisher and we needed to put resources into the projects that became Zombie Army Trilogy, Battlezone on PSVR and Sniper Elite 3 & 4.

"Secondly, we decided crowd-funding wasn't the way we wanted to go. After the growing success of the Sniper Elite series and other Rebellion games IP, we started to feel it wasn't fair to ask fans to fund a new game if we didn't need them to! With some big projects now out the door and being enjoyed by gamers worldwide, we feel like now is the time to return to the world of Evil Genius.

"So yes, it's taken us some time to get to this point. But today we are in a position where we can happily say Evil Genius 2 is an actual thing we're actually coding, designing and er... arting, right now!"
Evil Genius is only one of the things Rebellion have hoovered up over the years. They own Battlezone and have released remasters of the '90s Battlezone RTSs as well as a new arcade-y Battlezone tank shooter. They've bought publishers of roleplaying games, magazines, and board games. Heck, they even own the galaxy's richest source of thrill-power, 2000 AD - with Judge Dredd, Nemesis the Warlock, Halo Jones, Strontium Dog, Rogue Trooper, and all that (and are looking to license 'em to developers).
Anyway! Evil Genius. The first one is £1.79/2,49€/$2.49 in the Steam summer sale right now.
Here's Rebellion boss (and actual horse-riding jouster) Jason Kingsley to gab about Rebellion's upcoming games, including Evil Genius 2: